Industrial AI for Pulp and Paper
Predictive AI solution for Pulp and Paper companies to achieve your business and sustainability targets by optimized process performance
Industrial AI enables improved predictability, optimal use of raw materials and chemicals, and high certainty in meeting set product quality targets.
Utilization of historical process data and usage of IoT sensors in capturing the status of pulp production processes are cornerstones for AI based optimization. By utilizing deep learning models in predicting and simulating the process performance in the future, right operative actions can be made with high certainty to achieve set business goals.
From history and real-time data to future predictions and optimal process performance
Top Data Science Industrial AI solution for Pulp and Paper is used in multiple production lines and mills. End products, whose quality and production has been optimized using the solution include dissolving pulp, soft and hard wood pulp as well as fluff pulp.
The high-value of the solution both for the pulp business as well as for the production personnel has been verified through close collaboration with Stora Enso.
The solution includes only needed, specialized application functionality designed to be used by production engineers and operators. The powerful functionality can be used with tablets as the UI design is simplistic, intuitive and yet comprehensive.
Improved profitability through optimized production and quality
Improved sustainability of the operations through e.g. optimal use of raw materials and chemicals
Improved predictability, transparency and process control
Higher customer satisfaction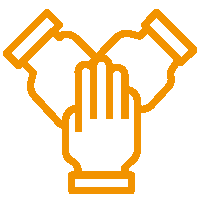 Improved collaboration between planning & operations teams
Proven ability to deliver robust and scalable AI solutions
Testimonial
"It's a pleasure to work with Top Data Science. Their people are always showing a great commitment, interest and eager to dive into the domain processes to apply their expert knowledge in the AI/ML arena in the best way."

Mats Axelsson
IT Business Partner, Stora Enso Biomaterial