Safety with AI
Our AI based Human Analytics solutions enable organizations to improve safety of business operations and working environment through automated 24/7 services
Improving Safety through Human Analytics
Securing safety is among the highest priorities in industrial work sites. Safety procedures and infrastructure include visual surveillance for monitoring work tasks and identifying potential safety risks. Top Data Science AI-based human analytics applications are designed to support multiple use cases, ranging from movement analysis and crowd density analysis to human posture detection. In addition, applications are complemented with action initiation capabilities to enable instant response when needed.
Example Application Areas
Human Detection AI for Infrastructure Sites
Safety is of the highest importance for energy companies and any infrastructure owner companies and, at the same time, a difficult challenge to cope with. Top Data Science and Morpho.Inc AI solutions enable monitoring and detecting body movements from a distance, under challenging conditions and meeting privacy requirements. As a result, our customers have achieved higher safety in their operative sites, and at the same time, cost savings through AI-based movement detection.
Based on Our SURE Work
Top Data Science joined the Smart Urban Security and Event Resilience Project (SURE) in Tampere Region by providing an AI application capable of analysing human poses from a video feed. The technical environment includes Nokia's Scene Analytics platform.
The developed AI application is able to detect human poses and activities, count the number of persons and visualize poses, even if there are a lot of people in the frame. According to SURE policy there were high standards to respect information security and privacy. Therefore AI is used to detect humans from video feeds, but never to recognise individual people.
Reduced safety & security risks through AI
Cost-efficient and reliable 24/7 surveillance
Wide range of Human Analytics use cases implemented
High flexibility to meet requirements of new use cases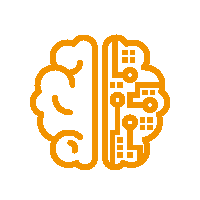 Readiness to deploy AI solutions to any IT environment
Learn more about how we improve safety though the use of AI