Reduce risks, costs and time by scaling AI utilization in your business
Book your spot to a workshop in which one of our AI experts will dive into your business and help you to identify the best way to apply AI technologies and scale up the utilization to achieve transformative results for your company.
"They have demonstrated excellent execution and delivered results. For me, this was a perfect match – excellence in AI computer vision met with excellence in mechatronics."
– Tobias Leisgang, Brose
"Top data science has demonstrated very good AI competence and also very flexible attitude in our cooperation. They have the right attitude to working together with customers for problem solving with AI. Also their team is very easy to work with. I'd warmly recommend them."
– Rashmi Kasat, Metso:Outotec

"The Top Data Science team has been easy to collaborate with and their willingness to learn about new industries as well as their domain expertise in AI helped to deliver great results."
– Christopher Tonk, Stora Enso
Who is this workshop for?
You are aware of AI technologies and are looking for ways to boost the technology utilization with innovative approaches to further develop your manufacturing business.
The workshop will be great value for you if you're interested in:
Significantly save cost and time through quality inspection automation
Reduced risks and liabilities through improved quality
Improve quality through more standard quality assurance process
Improve working conditions due to less repetitive tasks
What will we cover in the workshop?
In this workshop, you will have a 30-minute meeting with one of our renowned AI experts to help you identify key-success factors on how to scale AI utilization in your business.
On top of that, you will learn:
What is required from data and IT infrastructure in order to scale an AI solution
In this section, we will cater data and IT requirements and successful AI deployment strategy.
How to match demanding business and operative requirements with the right AI approach and technologies
In this part, we will cater which AI technologies and approaches have the best potential to provide transformative results for your business.
How to develop, maintain and operate an AI solution in production
In this section, we will discuss and look at practices and procedures, such as the ML Ops life cycle model, that help you in developing, operating and maintaining AI solutions.
Top Data Science
We provide leading-edge AI solutions and services from world-class multi-industry enterprises to focused service companies and public sector organizations.
Top Data Science is a Morpho Group company. Established in 2004, Morpho Inc. is a global leader in image processing and imaging AI solutions, with headquarters in Tokyo, Japan and listed on Tokyo Stock Exchange.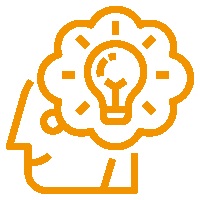 We innovate and deliver
We innovate together with our customers and partners how AI technology should be utilized in an optimal way. We keep our promises and deliver on time with high quality.
We solve meaningful problems
We have passion to solve your meaningful problem. Top Data Science AI solutions have been successfully deployed across different industries internationally.
We empower people and businesses with AI
Our success is measured through our customers' success. Sharing our deep AI know-how and identified best practices are in the core of our co-creation model.
Book your time for the workshop
Schedule a meeting with Oguzhan Gencoglu
In this workshop, you will have a 30-minute meeting with one of our renowned AI experts to help you identify key-success factors on how to scale AI utilization in your business.