Work
Services delivered to empower people and business with AI
High quality work delivered
The Top Data Science team has executed a multitude of AI development projects to a wide range of industries. The scope of services has ranged from small-scale data assessments and technology proofs-of-concept to production-grade solutions deployments. The primary goal is to always provide deliverables that enable the customer to take desired steps forward in their digitalization and AI utilization journey.

Accelerating Utilization of Computer Vision and Value Creation
Forestry and Biomaterials Industry
Process and production monitoring at factories is typically done manually, and 24/7 attention is required by the control room personnel to carry out this task. The operators are overwhelmed by a high number of displays and the information they provide, and their mobility is restricted.
The Developed Computer Vision Platform enables the customer to scale computer vision utilization across the company operations. Users are provided tools to easily deploy or fine-tune existing models as well as develop and onboard their own models.
Read the full reference case here.
Cost savings and better working conditions through a higher level of automation
Fast and fluent scaling of application utilization
Fast platform agnostic application development
Utilization and reuse of existing application and models

Automated Quality Assurance Process
Automotive Product Manufacturing
Quality assurance in automotive product manufacturing requires adaptation to a plethora of components and parts as well as tight quality requirements. This combination makes manual inspections time-consuming and rule-based automation difficult to implement.
The developed computer vision solution enabled the customer to roll out an automated quality assurance process across their sites globally. The technology approach combines deep-learning-based computer vision with an easy-to-use cloud-based software application.
Read the full reference case here.
Cost savings and improved productivity through a higher level of automation
More standardized quality assurance practice locally and across different sites
Improved Customer Feedback Service
Ability to respond promptly to citizen feedback is an important part of municipalities' customer service today. The amount of feedback is many times repetitive and it may become in bursts, which makes responding very challenging.
The developed Trimble Feedback AI extension provides citizens instant responses to their issues and supports city personnel in their work. It identifies the context of written new feedback and offers the user an opportunity to browse relevant additional information or to select already given feedback.
Read the full reference case here.
Improved end-customer service
Cost savings and productivity improvements through automated content analysis
Flexibility for cities to create themes to provide relevant information to end-users

Optimized Pulp Production Process
Forestry and Biomaterials Industry
Pulp production process requires 24/7 control to ensure that the end-product quality meets the requirements of customers with high certainty. At the same time the use of chemicals and other raw materials should be minimized to support achieving financial and sustainability goals.
Developed deep-learning based predictive modelling application framework enables optimization both for pulp and board production, and it can be utilized in other domains due to its modularity and customizability. Optimization services can be used through an easy-to-use end-user application or as an embedded service.
Optimized production performance
Improve profitability and sustainability through minimized use of chemicals
Improved end-product quality
Improved predictability and process transparency
Improving Safety through Human Detection AI
Safety of people moving within the infrastructures and sites, as well as safe working conditions for the operative personnel, has to be secured in any condition.
This is of highest importance for energy companies, and for any infrastructure owner companies, and at the same time a difficult challenge to cope with.
The developed solution is able to identify a human from far distant, manage difficult operative conditions and give instant warnings when a safety threshold is exceeded. The solution manages distractions like animals, shadows and light reflections, preserves privacy by enabling detecting a human without identifying the person.
Read the full reference case here.
Improved safety of the operative personnel due to avoided site checks
Improved safety of persons entering dangerous areas
Enables remote surveillance work resulting to cost savings and improved work conditions
Sensor Fusion for Autonomous Driving
The customer was seeking an optimal solution that combines several different sensors like camera, lidar and radar. As autonomous driving is one of the fastest growing areas of AI research, this is a non-trivial task.
We helped customers to find the right approach by making literature reviews and analysing each of them against the customer requirements. Based on this work we made a set of recommendations to help them choose the best technical resolution and path forward in their development.
Ability to combine domain knowledge with deep AI knowhow when selecting the right approach → time savings and more certainty to guide R&D
Collaboration with a partner that is capable of research study and needed AI development → faster results in R&D
Embedding AI into a Healthcare Application
Applications for Dental Healthcare
Wide use of smartphones and the camera technology is opening up new ways to identify tooth problems based on early warnings. Tooth diseases cause many negative direct and indirect symptoms to persons, which is the reason why the industry is creating proactive methods to detect related risks as early as possible.
We developed computer vision (CV) models that were embedded to a mobile application enabling end-users to make real-time tooth analysis and get recommendations based on analysis results. We were using data collected by doctors to build up high-performing CV models to detect and classify potential diseases.
Application end-user: Support for approaching dental healthcare when there is a real need
Application provider: Ability provide new type of service to their customers
Doctors: New type of consultancy services for their potential clients

Automated Meter Reading Service
A typical power plant has a plethora of analog and digital meters whose values have to be read on a regular basis with adequate accuracy. This is a repetitive and time consuming activity. The meters measure many different things from temperature to moisture, pressure and electricity consumption.
Due to the limited amount of data we decided to use multiple computer vision methods, which enabled us to achieve accurate and reliable results also on edge cases. The methods included Feature Matching to extract the Region of Interest (RoI) precisely, and a generative model approach for edge cases.
Read the full reference case here.
Productivity improvements and better working conditions by avoiding tedious and time-consuming manual visual inspections
Improved profitability through advanced analytics, such as forecasting and anomaly detection, by providing values with high accuracy and desired frequency
Privacy-preserving AI Video Analysis Solution
Retail Industry & Shopping Malls
The real estate and business owners have recently had mandates for improving social distancing awareness and meeting the official instructions and conditions without compromising privacy. Furthermore there have been requirements to initiate alerts when the number of visitors in an area has exceeded a certain threshold number.
The developed solution enabled customers to keep track of the number of visitors and the congestion situation. It actively improved and guided the operation of all personnel and security staff. The novel image-to-image learning and density probability predictions was used to preserve privacy.
Read the full reference case here.
Cost savings and high availability through automated 24/7
High accuracy and reliability in detecting risk situation
Fast response to critical events
High configurability to enable adjusting the services according to the regulation changes
Production Planning and Optimization
Product Manufacturing for Healthcare
Healthcare equipment manufacturing is a challenging process to optimize due to extremely tight quality requirements and the dynamic nature of the production process. The optimization has to take into account customer demand as well as component, production line and resource availability.
The developed AI-based optimization solution enabled the customer to simulate and optimize the production process and use of resources without jeopardizing the production quality. The configurable optimization capability was used through a cloud-based easy-to-use application.
Improved profitability and cost savings through
Maximing the fullfillment of customer orders
Optimal use of production line capacity and resources
Minimizing the amount of stock
Better process transparency
Testimonials
"It's a pleasure to work with Top Data Science. Their people are always showing a great commitment, interest and eager to dive into the domain processes to apply their expert knowledge in the AI/ML arena in the best way."

Mats Axelsson
IT Business Partner, Stora Enso Biomaterial
Testimonials
"In Top Data Science we have found a partner who understands how global companies operate and what they need. They have demonstrated excellent execution and delivered results. For me, this was a perfect match – excellence in AI computer vision met with excellence in mechatronics."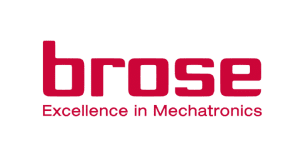 Tobias Leisgang

Director Innovation Management, Brose Group
Martin Fitzel

Expert Welding Technology, Project Leader, Brose Group
Testimonials
"Top data science has demonstrated very good AI competence and also very flexible attitude in our cooperation during these PoCs. They have the right attitude to working together with customers for problem solving with AI. Also their team is very easy to work with. I'd warmly recommend them."
Rashmi Kasat

VP, Head of Digital Business Development, Digital Garage, Metso:Outotec
Testimonials
"Explainable results and approach in healthcare is extremely important, because doctors need to understand how AI comes to its conclusions. We can highly recommend Top Data Science as an AI partner."

Erno Muuranto

Managing Director, GE Healthcare Finland
Trusted by
Top Data Science services are trusted by leading companies and organizations worldwide to transform their industries through the utilization of AI technologies


Check out our new blog:
Time series forecasting of critical sensor data