Since the start of the global COVID-19 pandemia, Top Data Science, Vietnam Military Medical University (VMMU) and Ampharco USA started to collaborate to create a solution for mass testing on a large scale against SARS-CoV-2 virus. As a result of this effort a novel high-throughput solution was created that is based on PCR melting data for detecting the virus. The new application can find an infected sample from PCR testing when the patient's viral load is still low. The utilized AI technology approach enables scaling up testing with radically lower costs.
Since the start of the pandemic up-to-date, as of 2 June 2021, there have been 170,812,850 confirmed cases of COVID-19, including 3,557,586 deaths and a total of 1,581,509,628 vaccine doses have been administered, according to WHO. In Vietnam, the situation was good for a long time, but recently there have been new outbreaks and signs of the fourth wave. To continue to win the pandemic, the government of Vietnam has made the decision that quick and massive testing is needed to avoid the further spreading of the disease.
The test kit solution created by the consortium was recently approved by the Ministry of Health in Vietnam and was immediately put to use to screen the population of Bac Giang province in North Vietnam where there was a big spike in COVID-19 cases.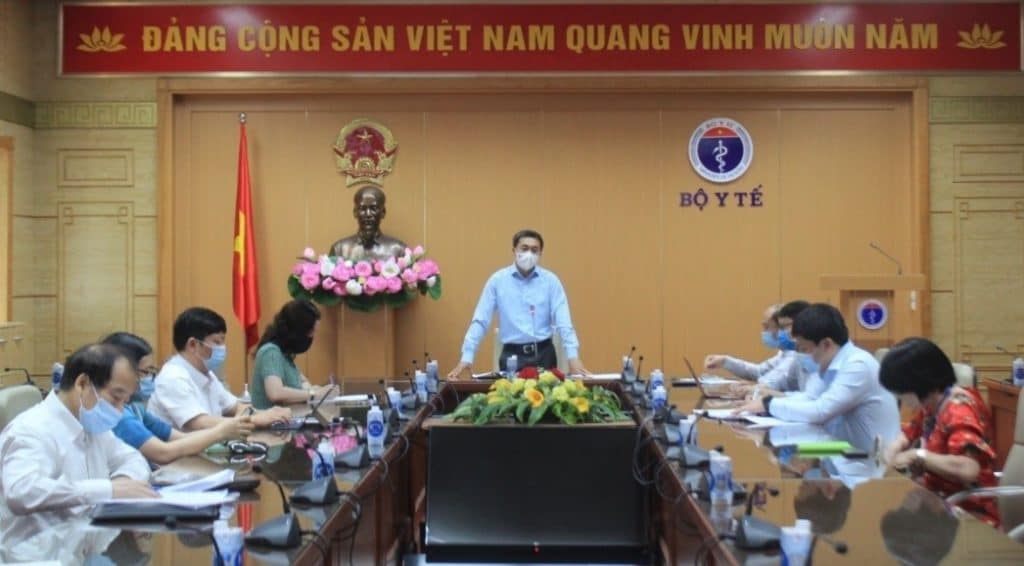 Vietnam is working to scale up its testing capacity for the whole country. Vietnamese laboratories are now capable of testing 100,000 samples per day, said Deputy Minister of Health Tran Van Thuan at an online meeting by the end of May with local health officials on COVID-19 testing.
The success of Vietnam's control of COVID-19 so far has been the result of collective, early preparedness, contact tracing, isolation and mass PCR screening, coupled with timely border closure, physical distancing and community adherence. Recently, the country is facing a potentially bigger wave of COVID-19 with a rapidly increasing amount of infected cases. With limited resources, while keeping good practices, Vietnam carries a new strategy in COVID-19 testing: significantly improve nation-wide testing capacity.
AMPHABIO HT-HIGH THROUGHPUT PCR COVID-19 KIT powered by Top Data Science's AI software has been used in testing laboratories that have the biggest testing capacity in Vietnam so far.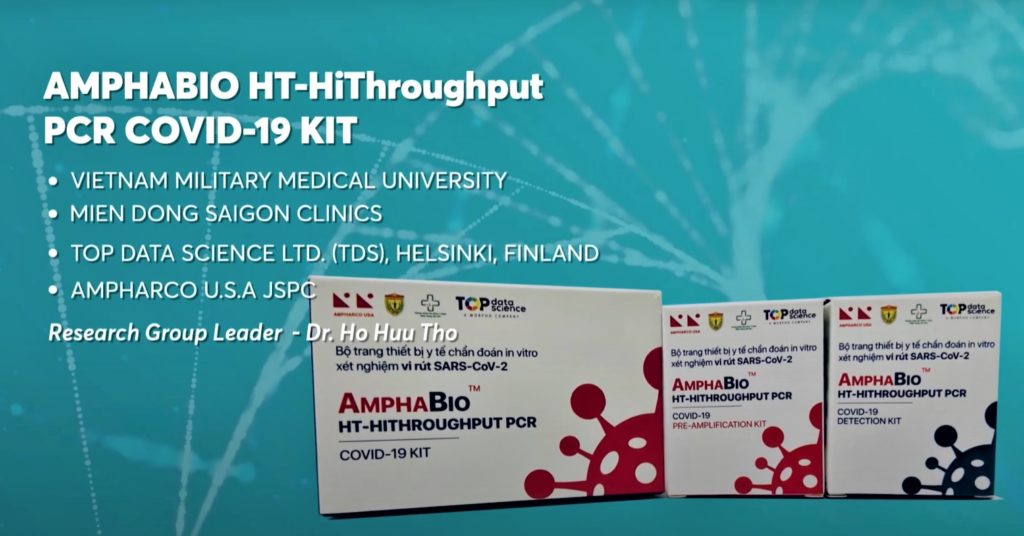 "This novel testing technology allows to analyze upto 8820 samples per analysis with half of the cost, compared to the traditional testing method. A testing laboratory with a limited amount of real-time PCR machines can analyze up to 50 000 samples per day", said Dr. MD Ho Huu Tho from Vietnamese Military Medical University.
Timo Heikkinen, former CEO of Top Data Science, states: "I'm really happy that we are able to contribute to this serious situation in Vietnam together with our partners, VMMU, Mien Dong Sai Gon Clinics and Ampharco USA. Furthermore, I'm very proud of our Health Technology team that has worked extremely hard to develop a completely new, easy-to-use and scalable AI SaaS solution for diagnostics testing, meeting the tight regulatory approval requirements as a medical device. This solution will be further developed according to the changing pandemic situation, customer requirements and for other testing use-cases beyond SARS-CoV-2."
For more information, please contact Shun Hirai, CEO of Top Data Science, [email protected].
About Top Data Science
Top Data Science provide leading-edge AI-based solutions and services from world-class multi-industry enterprises to focused service companies and public sector organizations. was founded by an elite team of data scientists and business development professionals with a passion to solve our customer's toughest business problems with AI.
Top Data Science is a Morpho Group company. Established in 2004, Morpho Inc. is a global leader in image processing and imaging AI solutions, with headquarters in Tokyo, Japan and listed on Tokyo Stock Exchange.
About Vietnam Military Medical University (VMMU)
VMMU includes two teaching hospitals, one Military Nursing Faculty; 11 functional offices; 20 departments of fundamental medicine, military medicine, general science, social science and humanities; 37 departments of clinical medicines and laboratories; 7 centres and 4 regiments of students' managements.
VMMU has completed over 900 research projects and approximately 200 innovations from basic to national level. Among which, there are some having been awarded prizes such as: Ho Chi Minh prize, VIFOTEC and WIPO prize.
About Ampharco U.S.A.
For the last fifty years, Ampharco U.S.A JSPC has successfully performed in the areas of new products research and development, manufacturing, sales and marketing, distribution, export and import. The Company products have been highly valued by physicians, pharmacists and patients alike.
The company mission is to improve unceasingly in order to provide community healthcare with the best and innovative products and services.