Industrial Computer Vision
AI for Factory Automation
Transforming your business operations through AI based automation
At Top Data Science, we have been investing in AI development and deployment expertise, since the company's establishment. This commitment has led to the creation of a set of best practices and technology frameworks that enable us to deliver highly effective and flexible services that optimally meet customers' needs.
Conveyor Belt Monitoring
Critical production lines and conveyor belts need to be monitored to secure continuous, optimal performance according to production requirements. By utilizing advanced Computer Vision technologies the monitoring can be easily automated to detect risks that require e.g. belt maintenance or, in case of a critical event, to stop the production line.
Gate Access Monitoring
A typical use case where a simple AI based solution can provide cost savings is transportation gate monitoring. While during the day-time the access control is done by gate workers, Computer Vision based automation can be used for night-time surveillance for detecting movements or potentially unauthorized access trials.
AI solutions enable productivity leap to your business

Cost savings through higher level of automation

Optimal usage of professionals' time – from monitoring and operative actions

Improved working conditions due to less repetitive tasks
Standardize your quality assurance process with AI based automation
Manufacturing and producing products, equipment and components requires optimization between speed, precision and scale. Computer Vision technologies are a powerful tool to automate repetitive, high-accuracy inspection processes without jeopardizing the quality requirements of the process. Our AI and software technology competencies enable you to establish a standardized and reliable quality assurance process that can be easily adjusted according to changing business requirements.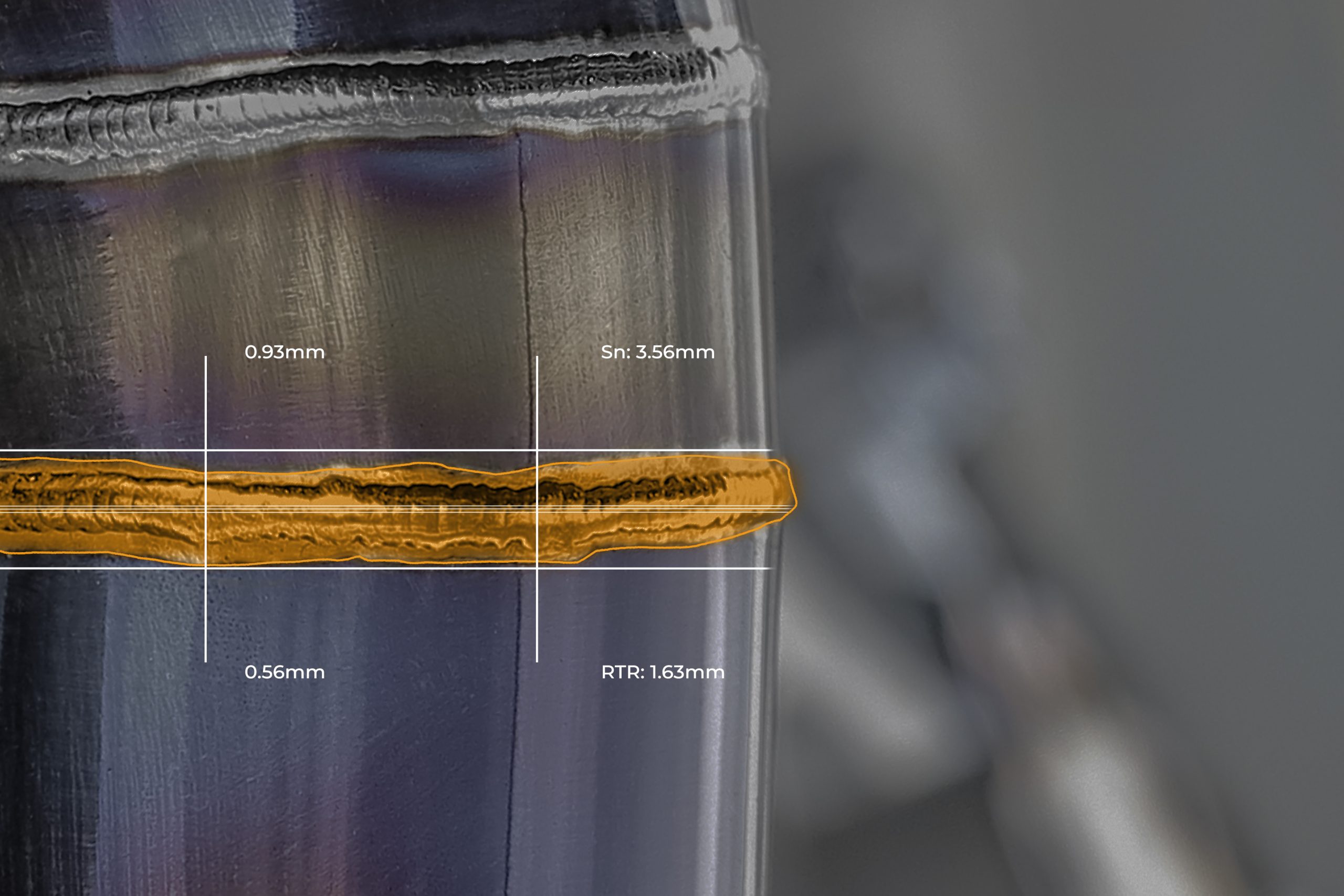 Welding quality inspections
In the automotive industry, manufacturers need to conduct rigorous testing activities as part of their quality control processes. This testing is often a time and human resource consuming activity. In one of the recent customer cases, we focused on automating the inspection of welding seams, reducing the time spent on quality assurance for each part. The development and deployed solution allows improvements in both productivity and quality.
Assembly line monitoring
In electronics computer vision can be used to monitor the progress of the work and notify users in real-time during the process. If something is not correct in the assembly, e.g. screws are missing or critical components are not in place, these are detected instantly. Our consultative services enabled the customer to resign their planning and assembly process to utilize more extensively 3D models in quality assurance.

Significant cost and time savings through quality inspection automation
Reduced risks and liabilities through improved quality

Improved quality through more standard quality assurance process

Improved compliance and traceability
Improving Safety through Human Analytics
Securing safety is among the highest priorities in industrial work sites. Safety procedures and infrastructure include visual surveillance for monitoring work tasks and identifying potential safety risks. We have developed a wide range of computer vision based human analytics applications to support multiple use cases, ranging from movement analysis and crowd density analysis to human posture detection. In addition, the applications have been complemented with action initiation capabilities to enable instant response when needed.
Human Detection AI for Infrastructure Sites
Safety is of the highest importance for energy companies and any infrastructure owner companies and, at the same time, a difficult challenge to cope with. Top Data Science and Morpho.Inc AI solutions enable monitoring and detecting body movements from a distance, under challenging conditions and meeting privacy requirements. As a result, our customers have achieved higher safety in their operative sites, and at the same time, cost savings through AI-based movement detection.
Supporting Safety at Shopping Malls and Events
The purpose of this practical and easy-to-use solution is to help real estate and business owners in improving social distancing awareness and meeting the official instructions and conditions without compromising privacy. The solution is flexible and can be easily extended with new features, such as mask detection or different congestion and people flow situations. It can also be adapted to changing detection requirements. Furthermore, the system can actively send alerts when the number of visitors in an area has exceeded a certain threshold number.
Reduced safety & security risks through AI

Cost-efficient and reliable 24/7 surveillance
Wide range of Human Analytics use cases implemented

High flexibility to meet requirements of new use cases