Top Data Science is extending the automation support to its industrial customers from computer vision to decision making.
The competitiveness of the industry will be enhanced through artificial intelligence (AI) and high-speed wireless communications. Development work is currently underway on the AISA (AI based Situational Awareness) project that belongs to Nokia led Veturi program. Project partners in the project initiated in June 2021 include Nokia Technologies, Valmet Automation, Mirka, Insta Advance, Ficolo, Top Data Science and University of Tampere.
The project is funded by Business Finland through the Co-innovation joint project mechanism which supports leading organizations to join ideas and forces while researching and developing future transformative technologies. For Top Data Science the combination of key themes in AISA being AI/Machine Learning, 5G, Edge Computing and Visual Analytics, made it very easy to make a decision to join the project consortium.
AISA consortium annual meeting participants at AISA day June 8th at Tampere University Kampus Areena.
"The AISA conceptual framework is designed intelligently and it has given excellent framework for us to further develop our AI/ML based technology foundation and competences. The consortium partners address AI/ML usage from equipment in the factory floor to cloud environments supported by high-performing 5G communication." highlights Kai Lehtinen, COO and AISA project leader at Top Data Science. "At the same time the project addresses the modes of AI based automation from machine automation within equipment and devices to human supervision, in which case AI is helping the professional to make the right decision and initiate the correct action timely.", Kai continues.
Top Data Science research and development within AISA is focusing on further developing the Computer Vision Application Framework towards industrial business processes. High-performing applications enable advanced image and video based automation to be deployed to a wide range of use cases in the areas of factory automation, quality assurance and safety. The company is extending its technology foundation and frameworks to decision automation to enable end-to-end automation to industrial business processes.
"Computer vision applications have been making our life and work more automated, higher performing, more precise, with better experiences. In the context of industrial process operation, quality assurance and securing safety, computer vision applications are utilized more and more widely to retrieve relevant information to automate work practices, helping people to focus more on their main tasks. Today AI/ML based automation requires extensive integration and system level customization. Our decision automation approach will enable development and deployment of automation flows in a flexible, scalable and cost-efficient manner", highlights Hung Ta, CTO and Co-founder at Top Data Science.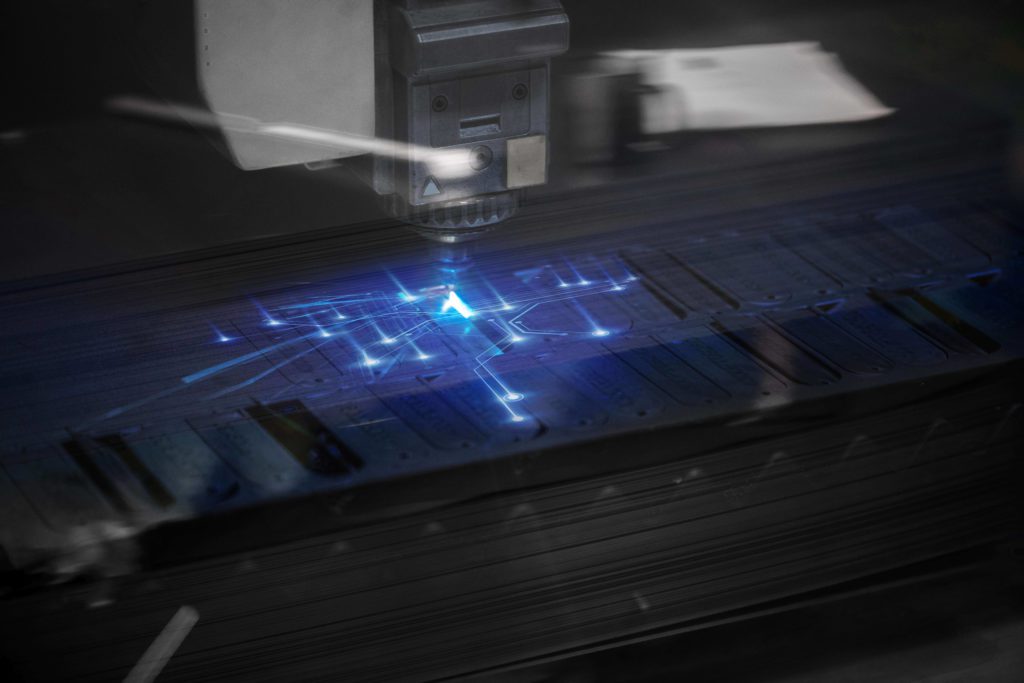 One of the most important aspects of joint co-innovation projects is the opportunity to work together with other leading organizations in a specific domain. For Top Data Science the chance to brainstorm and research together with two research groups at Tampere University, Ultra Video Group (UVG) and Customized Parallel Computing (CPC) has been rewarding already during the 1st year.
"UVG team is a world-class research group in the area of video processing and encoding, which is a highly important technology perspective to wide scale computer vision solution deployments and optimization. Especially the content aware and region of interest video coding possesses clear added value for our future solution offering", states Kai. "In addition the style with which the university teams are driving collaboration is very pleasant and effective."
"From the perspective of UVG, participating in this national flagship research project has provided many intriguing opportunities for collaboration with our established partners but also opened up completely new partnerships. In particular, it has been my great pleasure to team up with Top Data Science and start investigating innovative pathways to boost their pioneering computer vision application framework and workflows with our open-source media technologies", adds Assoc. Prof. Jarno Vanne from the UVG research team, and continues that "It is not just their technology skillfulness, but the way Kai and his seasoned team are motivated to fuel our research with industrially relevant use cases and make the most of our academic research outcomes in their commercial applications. I believe this project plants the seed for a long-term partnership with Top Data Science."
The AISA project has started full speed led by Nokia and coordinated by Dimecc. For Top Data Science the project has been an important tool to speed up our own technology development towards future transformative industrial solutions, and co-innovate together with leading organizations in the industry.
–
More information:
Kai Lehtinen
COO, Top Data Science
[email protected]
+358 40 591 2369
Jarno Vanne
Associate Professor, Ultra Video Group, Tampere University
[email protected]
+358 40 576 3497